Skin Care Routine For Flawless Skin
Posted by Teonna Ealy on
Hey guys so I wanna talk about everyone's favorite topic, acne! I literally thought that acne was only for when your turning thirteen but obviously is something that people like myself struggle with everyday. Sometimes I just wake up like this guy.
All I ask for is to be like Beyoncé or like her not so winning dopple ganger Teeyoncé. So I found a few ways to get flawless skin so I can wake up like this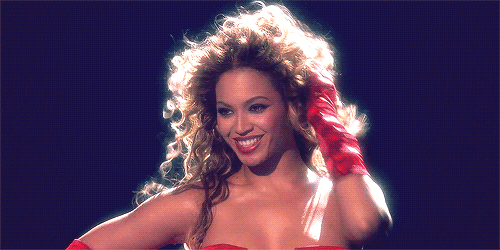 WATER
I know everyone says water is the key  so you have to know that they are telling the truth. It will get your skin right and if you don't really like the taste of water , because I don't, add lemons or any fruit of your liking to it for taste. I know some of y'all thinking water doesn't even have a taste but it does and I taste.
Acne.org
I just recently found out about this website even through its literally the first thing that pops up when you type in acne. They have this test where they ask you questions about your skin to see your skin type and what products work best for you and they have a forum and all types of other good things. 
Black soap + Coconut oil + ACV
This routine is one I have been using and I've seen improvements. So basically I wash my face TWICE a day with the Shea moisture black soap. I love this soap because it doesn't leave my face feeling dry and it suds up nicely. Then I always moisturize with coconut oil but in the winter time I use raw Shea butter or argon oil because they're thicker. The apple cider vinegar is used as a toner at night only and I just mix it with water and put it in a spray bottle and just mist my little pretty face right before bed every two days or everyday whichever you prefer.
They don't want us to be like Beyonce and have flawless skin so I gave us them tips to be like Beyonce and do what.. have flawless skin. They don't want you to leave comments so guess what y'all need to do... COMMENT!
I will be back at it again soon with 
---
Share this post
---
---
---